View Video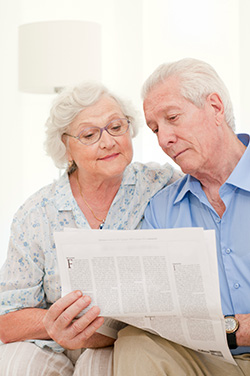 Suffering from cataracts in the Kansas City, MO area? Sick of living with reduced vision and ready to take your life back? The talented team at Wiles Eye Center are experts at treating cataracts. We understand the inconvenience of poor vision and work hard to offer all our St. Joseph and Kansas City, MO cataract patients high quality, affordable cataract removal procedures. Dr. Stephen Wiles, chief ophthalmologist, is one of the nation's top eye surgeons. Dr. Wiles has a 99.9% success rate in cataract surgeries without unplanned complications. Dr. Wiles uses refined surgical techniques that minimize invasiveness and increase the speed of recovery for our patients.
What Are Cataracts?
A cataract is a clouding of the eye's naturally clear lens. When the lens becomes cloudy, vision cannot pass through it properly, and images are blurred. Cataracts are, for the most part, a normal consequence of aging. Sunlight, genetics, medications, diabetes, trauma, and smoking all contribute to cataract formation. Depending on the severity of the clouding, patients can experience slightly blurred vision to near blindness. Patients who struggle with cataracts often experience:
Blurred vision
Increased sensitivity to sun or artificial light
Increased glare
Dull colors
What is Cataract Removal Surgery?
Many people hear the terms "cataract" and "cataract removal" but might not understand what a cataract is and why it deteriorates your vision. You can watch the video above to see a simple analogy that explains what cataracts are, and how they impede sight.
Cataract removal is the surgical process of removing the blurred portion of cornea, to alleviate blurred vision. At our Kansas City, MO vision center, our doctors perform cataract removal with either a scalpel or a laser.
How is Cataract Surgery Performed?
Using a high-powered microscope, the cataract is gently removed with an ultrasonic probe through an opening so small that it heals without any stitches. A custom-designed lens implant, called an intraocular lens (IOL), is placed into your eye in order to restore bright, clear vision. The newest IOLs allow you to see far away, up close, and in between without glasses. These advanced techniques have been perfected over thousands of cases. It is pain free, uses eye drops for anesthetic (no needles), and requires no stitches for most patients. These amazing refinements allow you to go home within minutes of the treatment without eye patches and begin to enjoy your new vision.
Highly-trained in advanced cataract surgery techniques, our experienced eye surgeons replace clouded lenses with leading-edge intraocular lens implants to help patients achieve crystal-clear vision. They use only the finest implants, including the Crystalens AO accommodating IOL. This advanced technology is one of the first FDA-approved implants for the treatment of presbyopia. At the St. Joseph and Kansas City cataract surgery offices of Wiles Eye Center, patients can also choose to receive distance vision upgrades, such as the AMO Tecnis Multifocal, Bausch and Lomb H60, Alcon ReSTOR Multifocal and/or AO intraocular lenses.
We perform most cataract surgery in specialized outpatient facilities.
Is Cataract Surgery Right For You?
Cataract surgery is one of the most successful procedures performed in the United States. Almost everyone's vision improves and side effects are rare. Although you can live with cataracts for a period of time, it is usually safer and easier on you to remove them before they advance to severe vision loss. Cataracts should be removed when you want to see better, and when we anticipate significant visual improvement from the procedure. Our doctors and staff are dedicated, experienced cataract surgery professionals and will be able to help you decide if a cataract surgery procedure is right for you. Our staff is also available to answer the many questions you may have like:
Can I wear makeup after cataract surgery?
Are you awake during cataract surgery?
Can I go swimming after cataract surgery?
Alternative Cataract Surgery Methods
What is Micro-Touch Advanced Cataract Surgery?
Using techniques pioneered by Dr. Wiles, the cataract is gently removed through an opening so small that it heals without any stiches. A custom-designed lens implant, call an intraocular lens (IOL), is placed into your eye in order to restore bright, clear vision. The newest implants allow you to see more naturally without glasses.
Cataract surgery is one of the most successful procedures in the United States. Micro-Touch Advanced Cataract Surgery takes this success to new levels. This advanced technique has been perfected over tens of thousands of cases. It is pain-free, uses eye drops to administer an anesthetic (no needles required), and normally requires no stitches or eye patches. Micro-Touch Advanced Cataract Surgery is 66 percent more efficient which means it takes less time, is a safer procedure, and has better results than traditional cataract surgery.
What is Dropless Cataract Surgery?
Removal of cataracts is crucial to prevent severe loss of vision and the debilitating effects this common condition can cause. Recent innovations in cataract surgery now make it possible for cataracts to be removed with greater precision and accuracy. Cataract surgeons at Wiles Eye Center are some of only a few to offer dropless cataract surgery in Kansas City.
Dropless cataract surgery means the surgeon does an injection during the surgery, eliminating the need for the drop regimen afterward. Overall, the technique involves less hassle, is more cost effective and there's a reduced likelihood of infection. No post-operative eye drops needed.
How Does Dropless Cataract Surgery Help My Vision?
Cataract removal is only the first step in setting you on the road to better vision. Refractive cataract surgery removes the cataracts, and then replaces your natural lens with an intraocular lens (IOL) implant, capable of reducing your dependence on corrective eyewear such as glasses or contacts. Our doctors can talk with you about your lens replacement options at your initial cataract surgery consultation.
During cataract surgery, the cataract is removed and a new lens is required. You will need to understand what your lens implant options. Fortunately, premium lens implant technology is now available to help you see without glasses at near, far and intermediate distances. Please visit our IOL page for information on premium lens implants. You may also choose to consult one of our staff regarding premium lens implants options based on your unique visual requirements.
Visit Wiles Eye Center for a Dropless Cataract Surgery Consultation
At Wiles Eye Center, our goal is to provide the right cataract treatment for your individual lifestyle. Serious complications are extremely rare but because it is a form of surgery, there are some potential risks involved. Our staff and cataract surgeons will provide you with additional information about the risks associated with cataract surgery and answer any of the questions you may have.
Frequently Asked Questions About Cataracts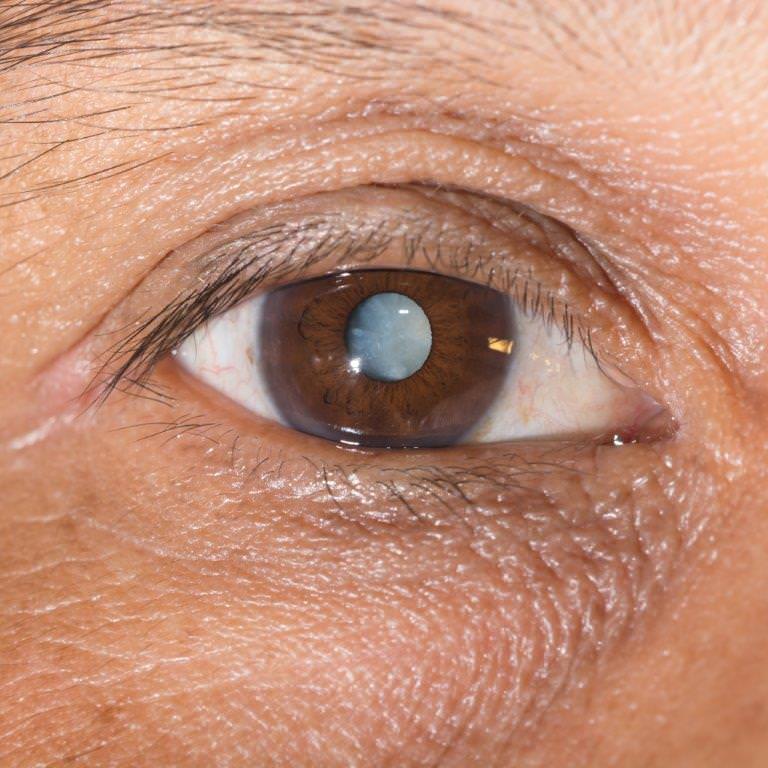 Have questions about cataract surgery? The surgeons at our Kansas City, MO vision center know it's natural for candidates to have questions about the surgical procedure. Read the list below to learn our top nine most frequently asked questions. If your question doesn't appear here, feel free to submit your own by sending us an email.
Am I too old for cataract surgery?
There is no established age limit for cataract surgery. As long as you are in good health and our cataract surgeons deem you a suitable candidate, you can safely undergo cataract surgery.
Can I have cataract surgery if I had LASIK?
Yes, it is possible to have cataract surgery after having LASIK. The only caveat is that in order to deliver the best possible cataract surgery results, your surgeon needs information about your eyesight and eyes prior to LASIK. You may be asked to obtain your pre-LASIK medical records in order to provide the surgeon with this information.
How soon after cataract surgery can I drive?
You can drive when: a) your postoperative vision meets the state results for driving vision; and b) you feel comfortable enough to get behind the wheel. This usually occurs within a week of surgery.
Can I have cataract surgery if I have glaucoma?
Yes, patients with glaucoma can undergo cataract surgery. These patients typically require some extra care and monitoring of their intraocular pressure. Additional follow-up visits may be required.
What is Micro-Touch Advanced Cataract Surgery?
Micro-Touch advanced cataract surgery is a variation of traditional cataract surgery using techniques pioneered by Dr. Wiles. The cataract is removed through a small opening that can heal on its own without stitches. It is shorter, safer and more successful than traditional cataract surgery.
Will I need glasses after cataract surgery?
Whether you wear glasses after cataract surgery depends on the type of IOL you choose to have implanted. Standard IOLs restore clear vision at a single fixed distance, and usually require glasses to see at other distances. On the other hand, multifocal or accommodating IOLs restore clear vision at multiple distances. Although no IOL can guarantee that you will never need to wear glasses again, multifocal or accommodating lenses reduce dependence on glasses most of the time.
My grandfather had to wear thick clumsy glasses after cataract surgery. Will that be the same for me?
No, if you do need eyeglasses after cataract surgery, you can select a sleeker design with the help of our optometrist.
Can cataract surgery fix my astigmatism?
Yes, there are two ways to fix astigmatism in cataract patients. The first option is to place a special toric IOL that has built-in astigmatism correction. The second is to make what are known as limbal relaxing incisions to relax the curvature of the cornea. Sometimes the two approaches are combined.
Are There Any Home Remedies for Cataracts?
Unfortunately, there is no medication or diet that will reverse cataract formation. While eyeglasses and contact lenses can help patients manage the symptoms listed above, only cataract surgery can restore vision and return patients to their previous lifestyles. Cataract surgery is typically a painless procedure that yields excellent results.
Contacting Your Cataract Surgery Specialist
If you have a question about cataract surgery that wasn't covered on this page, Wiles Eye Center invites you to call our Kansas City location at 816-455-2020 or our St. Joseph location at 816-279-7015. We would be happy to speak with you over the phone or schedule an appointment for you to meet our cataract team.